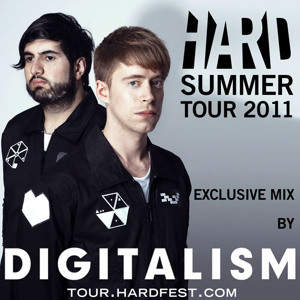 HardFest summer 2011
is coming up this week in Los Angeles at the infamous Los Angeles state Historic Park in Downtown LA, and I will be there, yet again. Headliners include:
RATATAT, SKRILLEX,
and
Chromeo,
all live and on stage! Last year was intense, as the friend I went with was arrested for carrying certain illegal objects on his person. The day was characterized by rentacops, LAPD in poorly made disguises(undercover cops) and every candy kid's rave gear being confiscated(thrown into a trashcan) before they were granted admission into the festival. Hardfest is a rave done in a more festival manner, during the day as opposed to night.
While tickets are now a whopping $75, you may still be in luck! Try scalping your ticket at the event's gate, just as I did. I was able to sell my extra ticket last year to a man who bought in cash. I hope to buy my ticket this way, since there were several others selling their tickets in this manner.
I had fun last year, but this year is going to be drama free. :D I will take home many photos, and maybe even a young prostitot to snuggle with in my humble abode.
Courteous of
Digitalism
and
Dillon Francis
- here's a mix they will be playing at the festival. Its free to download and listen. :)
HARD Summer Tour 2011 Mixtape by Digitalism -- tour.hardfest.com
by
HARD hardfest.com
Dillon Francis - HARD Summer 2011 Mixtape
by
HARD hardfest.com